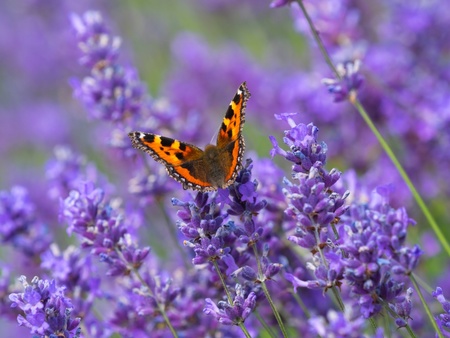 It's impossible to overstate just how important pollinators are to our lives. Without pollinators such as bees, hoverflies and butterflies, hardly any fruit and vegetables we eat would exist. And with the insect population under increasing pressure from habitat loss, chemicals and climate change, our pollinators need all the help we can give them. By planting pollinator-friendly flowers, you can create a beautiful and beneficial garden.
Tips for planting a pollinator-friendly garden
When choosing plants for your pollinator-friendly garden, aim to have at least one plant in flower at any time of year. Winter and early spring are the most challenging times for pollinators, so it's essential to include plants that will flower in those seasons. To protect pollinators, do your best to avoid spraying pesticides in your garden, and never use pesticides on plants that are in flower.
How to know if your flowers are pollinator-friendly
There are several ways to find out which are the most pollinator-friendly plants. The Royal Horticultural Society has a list of pollinator-friendly plants for each season, but you can also tell a lot by looking at your plants.
Flowers like daisies and single dahlias with large open centres are great for pollinators. Double flowers with masses of petals may look striking, but they're not ideal for a pollinator-friendly garden, as bees can't find their way into the centre of the flower to get to the pollen and nectar. However, if you love the lush, opulent look of double flowers, there's no need to banish them from your garden. Just make sure you have plenty of pollinator-friendly varieties around too.

Flowers with flattened flowerheads, like achillea, fennel, cow parsley and coriander, are also excellent for pollinators, especially hoverflies. (And hoverfly larvae eat aphids, which is another excellent reason to encourage them into your garden!)

A top tip for finding pollinator-friendly flowers at the garden centre is following the bees. They'll be humming around their favourite flowers!
Pollinator-friendly flowers for every season
To keep your pollinators supplied with food all year round, aim to have at least one or two plants in flower at any time. This list will give you a few ideas to start with:
Pollinator-friendly winter flowers:
Mahonia
Sarcococca confusa (Christmas box)
Hellebores
Crocus
Snowdrops
Pollinator-friendly spring flowers:
Primrose
Bergenia
Japanese maple
Honesty
Cranesbill
Erysimum (wallflower)
Euphorbia
Pollinator-friendly summer flowers:
Achillea
Agastache
Borage
Dahlia
Echinacea
Echinops
Hollyhock
Geraniums
Lavender
Limnanthes douglasii (poached eggplant)
Pollinator-friendly autumn flowers:
Dahlia
Ivy
Anemone x hybrida (Japanese anemone)
Fatsia japonica
Symphotricum (Michaelmas daisy)
Our fantastic range of pollinator-friendly plants will bring butterflies and bees buzzing to your garden! Visit us today to find everything your garden needs for a great summer.