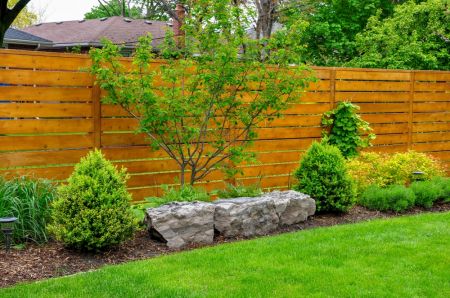 For low maintenance gardening, it is all in the planning. Sometimes life can be busy, but we still want a great garden to enjoy as well. Thankfully, there are many low-maintenance gardening options, which means you can still enjoy your outside space but with just a little less time spent on maintaining it all. Whatever your garden is like right now, have a read of these tips to help transition it to an easy yet beautiful garden to enjoy still.
Pots and containers for low maintenance gardening
If you want to grow plenty of gorgeous flowers, herbs, fruit, and vegetables but don't want an allotment or tend to beds and borders, choose pots instead. You will still be able to grow lots of beautiful plants, including small trees and shrubs, without the need for tending to beds and borders. Fill containers with salads, vegetables and bedding plants or perennials, keep them well watered and fed throughout the growing season and top up the soil in spring. Over time, some will need potting up, but otherwise, container gardening is a great low maintenance option.
Low maintenance gardening with the right tools
Having the right tools can make all of the difference to your gardening experience. Having the tools that make your gardening tasks easier makes it surprising how much fun, how much quicker and how much more simple some of the bigger tasks can seem. Keep them clean and sharp when appropriate, plus locked up safe at night.
a sturdy hand trowel and fork set,
a garden fork and spade,
loppers,
a hoe and some shears are great to help you in the garden.
Hard landscaping is low maintenance gardening
Lawns and plants are so good for biodiversity, but if a lawn is too much, making your patio a bit bigger or having some decking can be really helpful. You can soften the look with your pots and containers full of plants and create a really nice space with a little less lawn to maintain. The choice of the right tiles is really determinative. There is so much available that you have to consider what look you want to create in the garden.
Flagstones are perfect for a Mediterranean style garden.
Natural stone comes in various types, such as granite, slate, limestone and travertine.
Wood and composite decking tiles give your garden a terrace look—composite requires little care. Wooden tiles need some care.
Enjoy the natural look for low maintenance gardening
The expectation is that fewer plants mean lower maintenance, but that's not always the case. In fact, more plants can smother weeds and fill spaces, creating a pretty low-maintenance garden. Also, leaving some parts of your garden to grow wild is great for wildlife and an easy garden! Many wildflowers attract pollinators which is good for the increase of biodiversity in your garden. You can buy bee-friendly and butterfly-friendly seed mixes which include all kinds of wildflowers. You never know what you will see, from Oxeye Daisies to Bee Orchids! Let these flowers attract more and more bees and butterflies to your garden and turn your area into a bee paradise.
Keep your garden low maintenance with tools, plants and accessories from in store. Visit us!