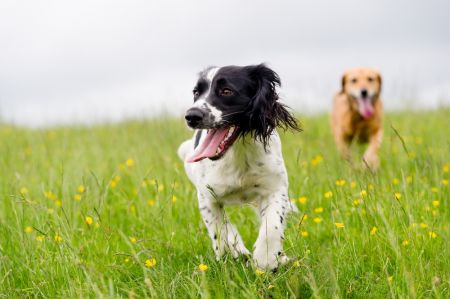 Looking for some tips for taking your pet on holiday? Having your beloved pet with you on holiday can make your trip extra special. Whether you're going to a foreign country or rather stay close to home this year, always make sure your pet stays safe. Have the best time together by following a few simple tips.
Preparing to take a pet on holiday
First, think about whether your pet will actually enjoy a holiday trip. Most cats, and small animals like rabbits and hamsters, will find the change of environment too stressful, so arrange a responsible pet sitter to take care of them while you're away and leave them in their familiar space. Most dogs, however, and some cats with confident personalities, will be fine as long as you make the right preparations. If you're not sure whether or not your pet should travel, ask your vet.
Tips on preparing for a holiday with your pet
Choose your holiday home carefully. Is it big enough for your pet's needs? Is it secure enough to prevent them from wandering off? If it's shared with other people (for example, a B&B), how will your pet cope if there are other pets around?
Research suitable pet-friendly activities in the area, as well as pet-friendly cafes and pubs.
Take your pet to the vet for a check-up before you go, and make sure all vaccinations, flea and worm treatments are up to date.
Look up the number of a local vet (including an after-hours number) in case of emergencies
Get your pet microchipped, and put your name, holiday address and contact details on their collar.
UK rules state that pets travelling abroad must be microchipped and vaccinated against rabies, and must have a pet passport issued by a vet. Other countries may have additional rules, so if you're going abroad, check the local regulations before travelling.
Pack a supply of your pet's favourite food and treats, plus essentials like poo bags.
Travelling with your pet
When travelling with dogs, allow time for stops on your journey to let them stretch their legs, and have a bottle of water and a travel bowl accessible to give them a drink. To help your pet settle down, take some of their toys and bedding with you and put them in their holiday bed so that it smells familiar. Give them time to explore their new surroundings, and keep their routine as close to normal as possible, with walks and meals at the usual times. It's best to keep your dog on a lead when you're in a new place. This avoids any problems from hidden or unexpected risks like roads, cliffs, farm animals or other people's pets. Always carry a travelling bowl for your dog, plus water to fill it up with. And obviously, don't forget your supply of poo bags!
With a bit of preparation, your holiday can be a wonderful time for both you and your pet.