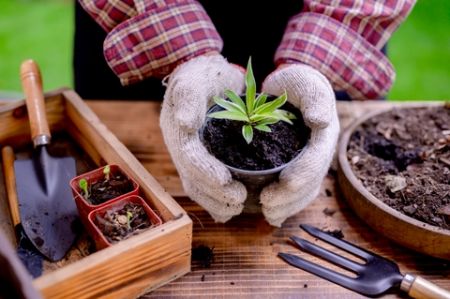 Here are five benefits of joining a local gardening club to help you decide if you would like to join your local club. Gardeners love to talk about gardening, and many people feel embarrassed to join a club if they have no knowledge of gardening or even experienced gardeners can shy away from a gardening club. Hopefully, we can help you take steps to go along because clubs can be so helpful.
1. Meet other likeminded people
When you attend a gardening club, you will be with many others who love gardening and plants. You'll feel right at home from the moment you step into the room as you meet people who love plants. It won't matter if you are new to gardening or experienced, you will be with people who want to talk about gardening and help out.
2. Learn from the experts
For a usually minimal fee, gardening clubs secure talks from some experts in the field. They can be local experts or top names, but you will get the chance to listen and learn from some of the best in their area of expertise. There is no better way to learn than to hear it from the experts themselves.
3. Enjoy a day trip
Many gardening clubs arrange day trips to some local and further afield gardens at a discounted cost. Many also provide transport in with the price. So you get to be driven to a garden to meander and learn while being with other people who love gardening. Win-win!
4. Have some tea, cake and plant sales
There are not many gardening clubs that don't offer tea and cake. They know how much gardeners need it! There may be homemade cake to cookies and other treats available. So you can sip on a cup of tea, eat some cake while perusing the plant sales - often supplied by members of the club.
5. Win prizes
We all love a free plant! Most gardening clubs even put on a raffle, so for a small price, you could win gardening tools, plants or even a bottle of wine! It is all part of the fun when you go to a gardening club! We hope our five benefits of joining a gardening club have helped you to decide to go along to one. It can be terrific fun; you'll get to know the neighbours and learn lots about plants.
Don't forget to visit us and see what plants we have in store. Our friendly staff might even be able to recommend a gardening club for you.